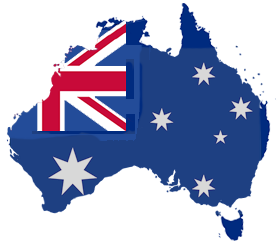 Australian Men's Rights Advocates - AustralianMRA
Major CHANGES COMING TO THIS WEBSITE in March and April 2023.
We are for gender equality of opportunity and even certain equality of outcomes but these are contrary to the objectives of the EXTREME FEMINISTS that want a gynocentric society and special privilege for females.
Violent and Abusive Women
Melbourne Age, 4/2/99, By PAULYNE POGORELSKE
A rise in female crime figures is challenging preconceptions of the "gentler" sex.
Anne, a 29-year-old mother of four young children, recently spent nine months in jail or the armed robbery of a Footscray clothes shop.
Equipped with a stolen bolt-action rifle in January 1996, she held up two women, threatening to shoot them unless they opened the till. When they refused, Anne grabbed a handbag from one of the women and ran out of the shop. No shots were fired.
She received a 23-month sentence, but was paroled after nine months and released in July 1997. More..
---
UK TV Programme - Panorama - BBC1 - 10 pm Monday 6th October 1997
---
The speech below is by Senator Anne Cools, the first black female Senator in North America. She was appointed to the Senate of Canada by The Right Hon. Pierre Elliot Trudeau, one of the most famous Canadian Prime Ministers in the history of Canada.
The issues she raised extend across international boundaries and a relevant to Australian who face the same false allegations in family courts.
False allegations are being used by elements of the legal fraternity and by many malicious ex-wives to gain legal, custodial and financial (property) advantage.
Canadian Senator Anne Cools introduced a Senate Bill (S-4) that provides for penalties for false accusations in family law cases.
Moms Who Kill
Australian Institute of Criminology statistics show there were 270 child homicide incidents in Australia from July 1989 to June 1999, involving 287 identified offenders and resulting in the deaths of 316 children under 15.
For example, the revised National Homicide Monitoring Program 2006-07 Annual Report states 11 homicides involved a biological mother and 5 involves a biological father.
The Western Australian figures shed light on who is likely to abuse children in families. Mothers are identified as the perpetrator of neglect and abuse in a total of 73% of verified cases.
Biological mothers account for about 35 per cent of all child murders, while biological fathers account for 29 per cent