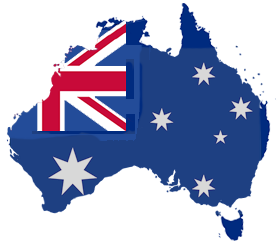 Australian Men's Rights Advocates - AustralianMRA
Major CHANGES COMING TO THIS WEBSITE in March and April 2023.
We are for gender equality of opportunity and even certain equality of outcomes but these are contrary to the objectives of the EXTREME FEMINISTS that want a gynocentric society and special privilege for females.
Family Law - a law unto itself
---
The Family Law Act - 1975 and Divorce Stats
13 December, 1973
Senator Lionel Murphy introduced his Family Law Bill into the Senate as a replacement for the Matrimonial Causes Act. Senator Murphy introduced the Bill with the words "Mr President, this measure is a most important social reform. It will affect the lives of many." (Hansard 13.12.73)
The Family Law Act was passed in December 1975 and a look at the table below will show just how many Australian families have been affected.
Year
Marriages
Divorces
Divorce Rate %
Average length
of Marriages
1971
117,637
N/A
N/A
1973
N/A
16,226
N/A
1974
110,673
17,744
16.03
N/A
1975
N/A
24,307
11.8 years
1984
108,655
43,124
39.69
10.6
1985
115,493
39,830
34.49
10.6
1991
113,869
45,630
40.07
10.3
1992
114,752
45,665
39.79
10.5
1993
113,255
48,324
42.67
10.7
1994
111,174
48,256
43.40
10.9
1995
109,386
49,666
45.40
11.0
1996
106,100
52,500
49.48
11.0
Obviously, there are other factors contributing to the rising divorce figures than just the "no-fault" divorce laws. Just as there are other factors contributing to the lessening in popularity of marriage. The following table shows quite clearly countries embracing a "no fault" divorce policy have substantially higher rates of divorce. Perhaps we can learn something from this?
| | | |
| --- | --- | --- |
| Country | Divorce Rate % | Source |
| Australia | 49.48 | ABS 1996 Stats |
| New Zealand | 42.0 | 1995 stats |
| Canada | 43.0 | BBC Radio |
| Great Britain | 66.0 | SBS TV 7 Days Program |
| U.S.A. | 65.0 | Time Magazine March 1966 |
| Sweden | 52.0 | BBC Radio |
| U.S.S.R. | 72.0 | 1994 stats |
| Germany | 10.0 | 1995 stats |
Germany has not embraced "no fault divorce" Note the level of divorce in that country.
The Australian Family Court claims only 5% of cases come before a Judge. According to Justice John Faulks (Bulletin 18.10.94) "Just because 95% of people who file Custody or Property don't end up before a judge does not mean that they like what they end up with; a settlement simply means that 'one party has prevailed'. Or that one party has given up. The fact that people have reached and agreement might simply mean that they are tired."
Far more likely is 'they have run out of money' and can no longer afford to pursue their action before the court when the respondent is in possession of a seemingly never-ending flow of taxpayers dollars via Legal Aid; or they decide to withdraw to prevent their children being used as the prize awarded to the winner!
Of the 5% of custody cases decided by the Family Court, 31% are in favour of the father and a further 8% are allocated as split, joint or other (another custodian) decisions. (Sophy Bordow 1992) In the situation of Consent Orders the study shows 79% custody is with the mother, 18% father and split 3%.
Much more to follow when I'm able to collate the vast amount of info and put it on-line. Any offers of assistance would be greatly appreciated - Ed.
---
By Stephen Bourke, CCH Legal Publishers, 2002
New laws to allow for the splitting of superannuation on marriage breakdown will commence on 28 December 2002.
---
The Weekend Australian, SAT 18 NOV 2000, By Adrian McGregor
They call it the Club, the male-dominated legal fraternity that looks after its own.
---
Sunday Telegraph, (Sydney) 9 July 2000
The Family Court has consistently pursued its critics by instigating contempt charges. But lately these citizens have been beating their powerful foe. Sarah Harris reports.
---
The Australian, Wed. March 8, 2000
The Family Court brought contempt charges against a father hostile to its decisions but, writes Bernard Lane, could not sustain them.
Half an hour after the collapse of the highly unusual contempt of court case against him, PT, a 49-year-old pensioner, was back outside the Family Court building in Melbourne, proffering pamphlets and crying out, "Read the facts about the Family Court".
Perhaps immodestly, PT says: "My job is to close down the Family Court." He cannot be identified because he has been a family law litigant. More..
---
Media commentary resulting from the release of the ALRC report.23/2/00
---
Canberra Times, 12/1/2000, by Aban Contractor
Attorney General Daryl Williams has been accused of deliberately misleading a Government Senator over plans to jail parents who fall behind in child-support payments.
---
The Australian - 31 December 1999.
Melba Edited by Graeme Leech
Revolt and retribution
Thursday 30/12 "Family Court makes disputes worse"
Letters to the Editor in The Australian
---
Wednesday 29/12 And even more on "Court Out"
An editorial appeared in the Australian on Monday 27/12 -
here is MRA's letter published 29/12 in response to the Editorial and the "Court Out" articles.
Editorial - "Families need new ways of ending strife"
MRA Published letter - "Family court unfair to men"
Tuesday 28/12 More on "Court Out" Letters to the Editor from
Chief Justice Nicholson and Dr. Vincent Patrick
Melba's Column Right on, Sister
"Some feminists have chosen to excuse themselves from conventional modes of human decency....."
"COURT OUT" (2 articles discuss the Family Court of Australia)
One man's battle for his kids
by "Mr X"
The Australian, Weekend Focus, Friday 24/12/99
[Thank you to the Editors of the Australian for publishing these two articles, well done! Thousand of fathers are extremely thankful Mr X's story has been told. His experience closely mirrors their own.]
More than a million Australian children will spend Christmas in a broken home. As the Government tries to improve family justice, 'Mr X' tells of his personal voyage of despair.
trial Separation
by Bernard Lane
A supporting commentary examining attitudes to the recent changes to reduce the Family Court's caseload by transferring simpler cases to a Federal Magistracy
---
No jail for child support debtors (almost on line)
Email Communication to ALL Senators re: Family Law Amendement Bill 1999
---
28th October, 1999.
The Chief Justice of the Family Court in Australia, Alastair Nicholson came to the attention of the Americans and Canadians for his outspoken anti-male comments.
---
The Australian, October 1 1998, by Janet Fife-Yeomans
The Australian Family Court's reaction to the emergence , during the recent Federal election , of the Abolish Family Court/Child Support Party.
---
Brisbane Sunday Mail, 15/3/98, Noel Whittacker
You can tell it is an election year - Prime Minister John Howard was prominent in the media last weekend with his promise to legislate to allow women access to their husband's superannuation upon divorce.
---
Mother Banned from Moving
The Sunday Mail, 5/10/97, by Chris Taylor - reported that a mother has been refused permission to relocate
A Gold Coast woman divorced from her husband a decade ago has been forbidden by the Family Court to relocate to central Queensland to live with her fiancée.
The move comes despite a landmark Family Court decision in July to allow a Cairns mother of two top move interstate and remarry, against the wishes of her former husband.
MRA note: The husband in the B v. B case had no wish to prevent the mother's remarriage - he just wanted to to maintain good contact with his children.
The ban on the Gold Coast woman orders her to reside within 100klms of her former husband, so he can have access to their son, 11.
But documentation submitted to the court shows the woman had agreed her former husband could have access to the boy at call and during the school holidays, for which she has offered to pay travel expenses.
The Ashmore woman, 38, who was divorced in Victoria in 1987, now intends to fight the ban through the courts, taking the matter to trial next year.
Her lawyer, Kerry Smith, last night described the situation as "disgusting".
It's a very, very sad situation that unfortunately a lot of people are finding themselves in and the law is just not accommodating them," she said.
"This is a case where a woman is only trying to make a better life for herself and of course he son."
"Now, she is being placed under great stress, not to mention what the whole matter has and will cost."
The lawyer representing the child's father, Frank Sabben, said he could not discuss the case in detail. He confirmed that the matter was being prepared for trial.
In an interim order in April, Brisbane Family Court Justice Jordan ordered the woman to remain within 100km of her former husband. That order was upheld during a further hearing last week.
The woman had moved to Western Australia earlier this year when her fiancée obtained a new job. She returned under a Family Court order and her fiancée was able to transfer to a new position near Gladstone.
She now fears he will be forced to resign the $1000-a-week job.
---
Canberra Times 13/8/97 Author: Roderick Campbell
A thought provoking article discussing the attitude displayed by the Family Court towards joint custody. - Well worth reading and a response to the Canberra Times
---
Relationship between 'no fault' divorce and divorce statistics