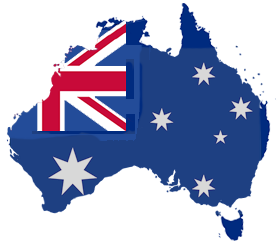 Australian Men's Rights Advocates - AustralianMRA
Major CHANGES COMING TO THIS WEBSITE in March and April 2023.
We are for gender equality of opportunity and even certain equality of outcomes but these are contrary to the objectives of the EXTREME FEMINISTS that want a gynocentric society and special privilege for females.
Australian Suicide Victim "Hounded" Over Child Support
Canberra Times - Wednesday, 15th November 2000, By Roderick Campbell
It was "a tragic indictment of the system" that a Canberra man had committed suicide holding a letter of demand from the Child Support Agency, the ACT Coroners Court was told yesterday.
Barrister Richard Thomas said the receipt of the letter two days before Warren Gilbert's death in August had "tipped him over the edge".
He said Mr Gilbert, 28, had died from carbon monoxide poisoning in a friend's car after being "hounded" by the CSA.
The CSA had been taking 47 per cent of his gross salary in tax and another 30 per cent for child support.
With a massive 80 per cent of his wages gone, Mr Gilbert had $150 a week to live on.
Mr Gilbert's body was found on August 20 in a car parked at the Namadgi National Park visitor's centre.
Constable Clorinda Iannucci said Mr Gilbert's former partner had told her that Mr Gilbert hated having to pay so much child support for his three children because they could never go anywhere or do anything.
"He couldn't get anywhere in life because they [the CSA] kept taking all his money," she had said.
Constable Iannucci said she had contacted the CSA, but it had refused to provide any information.
She said the mother of two of Mr Gilbert's children had told her she had not been concerned about obtaining child support until social security had told her she would lose her welfare benefits if she did not get Mr Gilbert to pay maintenance.
Mr Thomas, appearing for the former partner, said Mr Gilbert had been "very frustrated" by the situation. He had been unable to realise plans to buy a home and get married. He had mentioned his massive debt - the full extent of which he had only discovered the previous day - to the last person to see him alive.
"We say it was the Child Support Agency letter that was the precipitative event that tipped him over the edge," Mr Thomas told Coroner Warren Nicholl. "It may be appropriate that you make a comment on the situation he was in."
Mr Nicholl did not comment directly on this, but did say that it was clear that Mr Gilbert's problems in meeting his child-support obligations had played a large part in the lead-up to his sad death.
Earlier, Mr Thomas said Mr Gilbert had been trying "to do his best," but was being "hounded" by the CSA.
He could see no other solution to his problems than taking his own life. It was "a tragic indictment on the system, one which Federal Parliament might ultimately seek to address".
Barry Williams, the Canberra-based national president of the Lone Fathers' Association of Australia, was an observer at the inquest.
Outside court, Mr Williams said the association had been trying to convince the Federal Government that child support and family law issues were factors in many suicides.
"But deaf ears are turned to people like us because of the money factors involved," he said.
He said his association supported the CSA and believed parents should pay child support, but this should be based on a flat rate calculated after tax had been deducted.
He challenged the Government to try this approach for two years. If it did not work, he would "shut up".
And a follow-up article
Parental payments cost 'three lives a day'
By Megan Doherty - Canberra Times front page 19/11
As many as three men a day are committing suicide because the nation's child-support system is driving them over the edge, according to the Lone Father's Association Australia.
Association President Barry Williams said the claim was not based any official figures but on anecdotal evidence such as phone calls made to its 22 branches around Australia.
"People will ring to say their son or partner has deliberately driven into a truck or driven off the road because they can't take it any more," he said.
ACT Coroner Warren Nicholl acknowledged this week that a struggle to meet child-support payments had played a large part in the suicide of Canberra man William Gilbert.
Mr William said the Lone Fathers Association supported the Child Support Agency and believed non-custodial parents should pay child support, but believed it should be based on a flat rate calculated after tax had been deducted.
Earlier this month Labor and the Democrats defeated in the Senate the Government's proposed changes to child support which would have seen non custodial parents pay $48 million less a year to custodial parents.
A spokesman for Family and Community Services Minister Larry Anthony said negotiations with Labor and the Democrats were continuing.
Australian Democrats Senator John Woodley said no-one denied injustices were occurring in the child-support system, especially to non-custodial parents, but the solution was not to shift the problem on to custodial parents. He hoped a compromise could be reached.
Men's Rights On Dr. Phil
September 2021
Dr Phil mixes both the mainstream men's rights advocates and a nutcase guy looking for publicity to make men look bad to create a controversial and ridiculous show to attract an audience of mainly middle aged non-working women who watch TV in the afternoons.
Advertisers love such controversial shows aimed at women who control over 80% of household spending. The more ridiclous some person on the show is, the better the ratings. Dr Phil is the upscale Jerry Springer. These shows really insult the intelligence of women.
In the show, Dr. Phil, who is no longer registered as psychologist, admits that all of his show management are females as are 90+% of his staff.
The show does have the "Martin Luther King" of the Men's Rights Movement - Warren Farrell. It also has Cassie Jay of The Red Pill documentary fame. Jerry Cox who was falsely accused of rape and kidnapping by a woman is featured. He had the ridiculous charges dropped and successfuly sued the woman.
Gender Discrimination Against Men
National Times
January 11, 2011
Seems a bit rich these days to claim there is a ''glass ceiling'' for female jobs. Load of cobblers, isn't it? I mean, Australia has a female Prime Minister and a female Governor-General.
Has there really been discrimination over the years against mothers who work -- or against women without children?
The National Council of Women thinks so and no surprise there. I recently chatted with Victorian leader Jennie Rawther who pointed out that, among other things, women at the end of World War 1 had to give up their jobs to returning servicemen -- even though their husbands may have been killed in combat. There was no widow's pension, nor child support.
Sounds tough but Age reader Steve Hills of Rosebud is not impressed. "There is overwhelming evidence that female health, safety and female lives were held as more valuable than men's lives," he says. "Men's lives were routinely regarded as disposable. The view that women alone were discriminated against is an ignorant one."