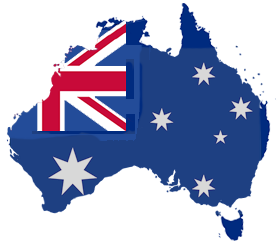 Australian Men's Rights Advocates - AustralianMRA
Major CHANGES COMING TO THIS WEBSITE in March and April 2023.
We are for gender equality of opportunity and even certain equality of outcomes but these are contrary to the objectives of the EXTREME FEMINISTS that want a gynocentric society and special privilege for females.
Child Support Agency - Australia
The Men's Rights Agency (MRA) has helped many men dealing with the CSA
Call us to find out how we can help you.
Assistance is directly available from MRA with Child Support Agency problems, emergency housing, employment, friendship and suicide prevention.
---
The Parent's Guide to Child Support published by the Child Support Agency (CSA) - Australia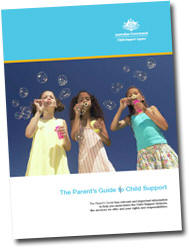 If you are new to the issues regarding paying child support, you should read the The Parent's Guide to Child Support.
The Parent's Guide to Child Support is an ongoing reference guide for separated parents. This booklet will assist you to better understand your rights and responsibilities and the services available to you following separation.
The guide includes information on:
- How child support payments are calculated
- Child Support agreements
- Common terms and definitions
- Payment options
- When and what changes you need to let us know about, and
- Support services available to you and your children.
Download - The Parent's Guide to Child Support - Child Support Agency (CSA) - Australia PDF (1.7M)
Child Support Agency (CSA) - Australia Parent's Guide to Child Support webpage
---
Child Support Agency (CSA) - Australian Government website
The CSA has numerous publications on their website for parents, children, young people, indigenous people, employers, lawyers, corporations and their annual reports and Child Support Agency statistics.
The Child Support Agency (CSA) - Australia publications webpage
---
CSA - Australia and Child Support - In the News
MRA News July/August 2008 - Monday, 8th September 2008, by Sue Price
Government assault on separated fathers One could be forgiven for thinking the Government has declared war on separated fathers. In the past month the media has confronted us with banner headlines generated from media releases issued by the Minister for Human Services, Senator Joe Ludwig. More...
---
Child Support - Proposed Schedule for Reform
MRA News - Tuesday, 7th March 2006, by Sue Price
After Joe Hockey put his foot in it the other week, or gave an honest appraisal, depending on which camp you are in, by announcing child support reform would not be looked at until after the next election (2008), the new Minister for Families and Community Services Mal Brough released a program telling us how the Government intends to implement the Parkinson Child Support Reforms over the next three years.
Apart from a sweetener to reduce the cap income on which child support is determined from $139K to $104K, there is little of any joy to paying parents in the schedule for July 2006 or January 2007. Much of the immediate reform revolves around giving the Child Support Agency more powers to investigate and chase after reluctant payers. Real change will have to wait, just as Joe Hockey warned, until July 2008. Mind you, we have another election to go through and there is no guarantee the Coalition will succeed again in retaining power. If they are ousted, will Labour honour the proposed changes? We doubt that they will.
---
The UK Parliamentary Committee notes can be read on this website. More...
---
Report of the Ministerial Taskforce on Child Support - 2005
In the Best Interests of Children - Reforming the Child Support Scheme
Report of the Ministerial Taskforce on Child Support PDF
---
West Australian - Saturday, 14th May 2005, by Margot Lang
The Child Support Agency, which began 15 years ago with high ideals, has turned into a costly bureaucratic nightmare which has failed to achieve any of its objectives.
Every dollar the CSA collects for child support costs taxpayers $5.58. More...
---
Independent report details: High unemployment contributes to hidden costs of $3,700 million p.a. and children's weekly support payments decrease!
Men's Rights Agency from the numerous individual complaints brought to the attention of this organisation.
---
Georgia, U.S. rules Child Support null and void!
(March 1, 2002. Nashville, Ga.) Superior Court Judge C. Dane Perkins of the Alapaha Judicial Circuit ruled that the Georgia Child Support guidelines violate the constitutional rights of citizens.
Georgia, U.S. Court rules Child Support null and void!
Georgia USA Child Support case - Childs Support Null and Void Court Ruling of the ruling (1.7MB)
Georgia USA Child Support case - economic exhibits which are part of the ruling
---
According to the latest figures from CSA separated fathers are not so badly off as they think!
On 29th June 2001 the Australian Senate debated and passed a very watered down version of the original Child Support Amendment bill.
A report from an observer who attended a Child Support Agency Information Meeting held at the Camden Civic Centre on Thursday evening February 1, 2001.
---
Canberra Times, Wednesday 15/11/00, RODERICK CAMPBELL
It was "a tragic indictment of the system" that a Canberra man had committed suicide holding a letter of demand from the Child Support Agency, the ACT Coroners Court was told yesterday.
---
Would you ever vote for them again? Think carefully when the next election is called!
The Senate has rejected most of the changes contained in the child support legislation that would benefit paying parents.
Sydney Morning Herald, Monday 13/11/00
It will be a tragedy if the current moves to change the child support system are thwarted in the Senate, writes Bettina Arndt.
---
Update of the recent changes to Child Support legislation
"How absurd was media speculation that changes to child-support arrangements introduced in the federal budget were due to last-minute lobbying by angry dads."
Seems Bettina Arndt prefers to diminish the contribution made by dads and dads groups to bring about some changes to the CSA, in favour of academic endeavour. Does she really believe the Government would have bothered to change anything if CSA complaints had not featured at the top of the list of complaints dealt with by each federal politician? Does she really believe the research to which she refers would have been undertaken without the level of complaint? Ms Arndt, I think you give too little credit to the "power of the people".
---
The Australian, 8-9/4/00, By John Stapleton
Attorney General Daryl Williams wants to jail more mums and dads who defy family law. But as John Stapleton reports, critics say it is the system that is at fault.
The Australian 11/4/00
From Men's Rights Agency :"For too long people suffering as a result of family separation have been kept away from the public gaze.
Two letters from fathers who cannot reveal their identity, but who are able to define the problems with the child support scheme.
The Australian, 14/4/00
An Appeal on behalf of the Family Court by the Chief Justice Alastair Nicholson
National Council of Single Mothers and their children - Elspeth McInnes
Partners of Paying Parents - Alison Pearce
---
Commentary from MRA:
---
Canberra Times, 12/1/2000, by Aban Contractor
Attorney General Daryl Williams has been accused of deliberately misleading a Government Senator over plans to jail parents who fall behind in child-support payments.
---
Canberra Times, Saturday 8/1/00, By KATHARYN HEAGNEY
Four Queensland children have written to their local Member of Parliament claiming the Child Support Agency ' stole' their life savings to help pay their father's $43,000 child-support debt.
---
Bettina Arndtreports...
The Howard Government is trying to make life easier for non-custodial fathers. But the Family court seems to be working in the opposite direction. (Sydney Morning Herald Saturday 16th January, 1999) (posted 18/1/99)
Since the long-awaited, disappointing changes to child support were accepted by the Senate (December 1998) we have been inundated with queries, especially for the start dates. Here they are, together with a brief summary of the changes. Posted 13/1/99
The Globe and Mail, ( Canada's largest national daily newspaper ) May 25, 1998, buried in a story on page A5 about a survey which the newspaper commissioned.
---
posted 19/5/98
---
Child Support Amendment Bill reaches 2nd Reading Posted 21/4/98
Fathers force PM to review child support The Australian 17/4/98
Graeme Campbell's speech to Parliament 2/4/98
Tony Smith's speech to Parliament 2/4/98
---
Cabinet over-rides Sub Committee wishes and approves only limited changes to CSA
MRA News - 4/10/97
Brisbane Meetings to discuss CSA changes
MRA News - Posted 5/10/97
Richard Cruickshank's letter to the Sydney Morning Herald & Melbourne Age in response to the recently announced CSA changes.
MRA News - Posted 30/9/97
D - day for the Partyroom meeting between the Cabinet and the CSA Sub-committee was today!!!
MRA News Posted 24/9/97
Progress of Cabinet discussions re CSA changes and Party room response. More to follow on Thursday!
NOTE: Partyroom meeting postponed from 25/9/97 to Tuesday 30/9/97 to give Ministers time to consider their position!!!!
MRA Posted 11/9/97
Cabinet discussion delayed until 15th September!
---
MRA News - Posted 11/9/97 Some with e-mail addresses.
---
MRA News - Autumn 1997
Mal Brough, Federal MP for Longman says legislation should be placed before Parliament by Christmas!
---
Liberal MP slams Child Support Agency
Hansard - Wednesday, 4th August 2004
By Alby Schultz MP Member for Hume
Items from Alby Schultz's website and two Hansards (4 & 5 August 2004)
http://www.albyschultz.com.au/news/default.asp?action=article&ID=150
Thursday, 5 August 2004
Schultz slams Child Support Agency over handling of c >...More
CSA Taskforce Report Released (Summary)
---

How the Child Support Agency will Cost Taxpayers $40 billion
Dads On The Air - Monday, 4th August 2003

Helping The Government Manage Their Responsibilities:
How the Child Support Agency will cost taxpayers $40 billion over the next decade
With Special Guest Richard Cruickshank, head of PIR Research

The closing date for submissi >...More

Child Support Agency on Defensive
The Age - Saturday, 28th June 2003

The controversial Child Support Agency is defending its handling of threats of murder, suicide and assault from disgruntled clients, saying not all warrant referral to police. >...More

Alan Jones Replies:
The Today Show/Alan Jones Breakfast Show 2GB - Monday, 5th May 2003
By Alan Jones

Look, I normally answer all my correspondence personally. You won't believe this, but in light of the editorial I did on Channel Nine, which I repeated on Radio 2GB, I have been inundated with letters on this issue. All saying the same thing. You want a f >...More

Paternity Fraud - Appeal for funds

PATERNITY FRAUD

Paternity fraud victims in Australia and around the world will benefit from
The MAGILL judgement -magill v magill 22nd November 2002 at the Victorian
County Court MELBOURNE AUSTRALIA.

Father's Life Rocked by Boys' DNA Tests
The West Australian - Saturday, 12th April 2003
By Julie Butler

Beefy Perth tradesman "Len" wanted to lie down and die when he found out this year his two boys were not his biological sons. The DNA test results didn't stop his love for them, >...More

The Despised Child Support Agency: A Social Disaster
Dads On The Air - Monday, 31st March 2003
By Sydney 2GLF FM 89.3 9am-12.00

Child Support Agencies were first created by the Bolsheviks after the Russian revolution of 1917 as a way of funding the Bolshevik attack on the nuclear family. The Bolsheviks regarded the family as a fundamental unit of capitalism to be destroyed. The Ru >...More

Legal Minefield for Deceived Fathers
The Sydney Morning Herald - Saturday, 29th March 2003
By Leonie Lamont

During an interstate access visit, and a trip to the Melbourne Show, Bill told his 14-year-old son he was going to take him for an allergy test.

The test was in reality a DNA parentage test, to establish the likelihood of Bill being the bo >...More

Two Families, One Divorced Dad and Not Much Cash to Go Around
Sydney Morning Herald - Wednesday, 28th November 2001
By Lee Glendinning

Andy Thompson says the idea that divorced men who remarry earn enough to support their second family is completely misleading.

Mr Thompson pays $185 child support a month to his first wife and two children and says he struggles to raise th >...More

Second-Marriage Fathers Not So Poor
Sydney Morning Herald - Wednesday, 28th November 2001
By Adele Horin

The perception of divorced men being impoverished by child-support payments is challenged by a study that shows many are as well off in their second families as they were with their first.

Some divorced fathers have complained they are una >...More

Parental Payments Cost '3 Lives a Day'
Canberra Times - Sunday, 19th November 2000
By Megan Doherty

As many as three men a day are committing suicide because the nation's child-support system is driving them over the edge, according to the Lone Father's Association Australia.

Association President Barry Williams said the claim was not ba >...More

Support Payments 'drove man to suicide'
Canberra Times - Sunday, 19th November 2000
By Megan Doherty

"You've pushed him to the grave," ex-partner tells CSA officer
Queenbeyan woman Kate Gibbs is convinced the pressure of making child support payments while being unable to build a new life of his own is what finally drove her former partner to comm >...More

Suicide Victim 'hounded' over Child Support
Canberra Times - Wednesday, 15th November 2000
By Roderick Campbell

It was "a tragic indictment of the system" that a Canberra man had committed suicide holding a letter of demand from the Child Support Agency, the ACT Coroners Court was told yesterday.

Barrister Richard Thomas said the receipt of the lett >...More

Change is Essential to the Child Support Formula
Sydney Morning Herald - Monday, 13th November 2000
By Bettina Arndt

It will be a tragedy if the current moves to change the child support system are thwarted in the Senate, writes Bettina Arndt .

The latest attempt to reform child support is in trouble, with Labor and Democrat senators refusing to pass key >...More

Bringing Home Benefits for Distant Dads
The Age - Thursday, 18th May 2000
By Bettina Arndt

How absurd was media speculation that changes to child-support arrangements introduced in the federal budget were due to last-minute lobbying by angry dads.

The truth is very different. Many of the changes stem from the 1994 report from th >...More

'Problem' Parents 'doin Time
The Australian - Focus Section - Saturday, 8th April 2000
By John Stapleton

Attorney General Daryl Williams wants to jail more mums and dads who defy family law. But as John Stapleton reports, critics say it is the system that is at fault.

Once upon a time, Frank played professional sport and was married with two y >...More

Child-Support Reforms 'unfair'
Canberra Times - Saturday, 26th February 2000
By Frank Cassidy

The promise of fairer child-support rules has been dashed by an unfair and restrictive regulation enforced by the Child Support Agency, according to the Men's Rights Agency.

The law was changed last year to, among other things, allow payin >...More

Children Tell MP: Agency Stole Their Life Savings
Canberra Times - Saturday, 8th January 2000
By Katharyn Heagney

Four Queensland children have written to their local Member of Parliament claiming the Child Support Agency ' stole' their life savings to help pay their father's $43,000 child-support debt.

The children, aged between nine and 15 years, sa >...More

My Dearest Children
Sydney Morning Herald - Saturday, 16th January 1999
By Bettina Arndt

The Howard Government is trying to make life easier for non-custodial fathers. But the Family court seems to be working in the opposite direction.
Bettina Arndt reports...

If you are male, working long hours to support the family b >...More

Wimping on Child Support
Sydney Morning Herald - Thursday, 2nd October 1997
By Bettina Arndt

Tuesday morning it was front-page news. The Melbourne Coroner heard the sad story of a man who hanged himself in a police cell after two years of being denied access to his three children. One more victim adding weight to the continuing public concern abo >...More

Fathers Force PM to Review Child Support
The Australian - Sunday, 17th January 1988
By Richard McGregor

John Howard has agreed to review child support payments after a backbench campaign on behalf of fathers angry about the present system.

But the Prime Minister protested on Cairns radio yesterday when announcing that the Government was stud >...More

DSS Document - Policy & Legislation

>...More
Try it NOW
Our Child Support Calculator is applicable to most cases of child support / maintenance Read More …