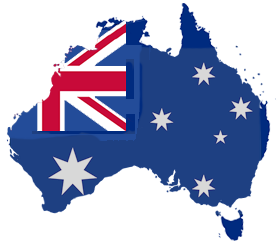 Australian Men's Rights Advocates - AustralianMRA
Newspaper Articles 1999
The Australian, Weekend Focus, Friday 24/12/99 [Thank you to the Editors of the Australian for publishing this story, well done! Thousand of fathers are extremely thankful Mr X's story has been told. His experience closely mirrors their own.] More than a million Australian children will spend Christmas in a broken home. As the Government tries to improve family justice, 'Mr X' tells of his personal voyage of despair. "Don't cry, you will lose your children for sure," your barrister says sternly; and inside all you can feel are waves of distress. For you are vulnerable though what you love the most - your children. Welcome to the Family Court of Australia. Behind the imposing facades of the courts lies the deepest hurt. Close to a million children now live away from their fathers.
---
The Howard Government is trying to make life easier for non-custodial fathers. But the Family court seems to be working in the opposite direction.
Sydney Morning Herald, Bettina Arndt, Saturday 16th January, 1999
If you are male, working long hours to support the family but facing a shaky marriage, watch out. In the event of a marriage breakdown, you would find that dedication to work would leave you thoroughly the loser in divorce negotiations.
For a start, your busy working life would mean you would be likely to miss out in battles over custody (residence) of children and be hard pressed to gain significant access (contact). And then, under the rules of the Child Support Scheme which determines how much financial support divorced men are required to pay for their children, you'd be locked into continuing to work to your maximum capacity, even if that meant you saw less of your children.
In a recent case decided by the full bench of the Family Court, a divorced management consultant with five children had cut back his average 60-70 working hours per week to care for two children then living with him, halving his $200,000 income. His wife had received 80 per cent of the $500,000 property settlement.
---
National Post ( Canada's 2nd largest national newspaper), 26 May 1999
Putting an end to child abuse is a noble and necessary goal. Putting an end to false and self-serving accusations of child abuse that arise in divorce proceedings is an equally deserving, but largely ignored, pursuit.
This week, two law professors from Queen's University released a remarkably even-handed examination of child abuse allegations. Given last year's release of the Special Joint Committee on Child Custody and Access, and the recent response to it by the federal Justice Department, this is a timely and important piece of work.
The academics looked at 196 abuse allegations involving separated parents. Of these, 46 cases resulted in judgments that abuse did occur. Of the 150 unproven cases, the trial judges believed the allegations were intentionally false (either a parent or child made them up) 45 times. Thus it appears there are as many cases of false accusations of child abuse as there are provable, true incidents.
After lifting the veil on the prevalence of false claims, the two law professors then detail the costs — emotional, financial and legal — of such accusations. Since mothers make the preponderance of abuse claims — true and false — it is fathers who bear the bulk of this burden. Further, it is important to remember that even if the charges are found to be baseless in criminal court, they can subsequently re-appear in family court. This means the father may never escape the stigma of being falsely accused of child abuse. And just one instance of a mother being charged with making false accusations was reported in the study, even though the data suggests one quarter of child abuse charges are likely to be deliberately invented.
---