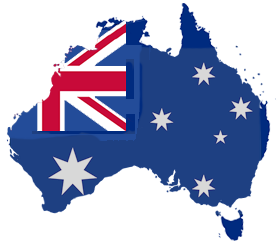 Australian Men's Rights Advocates - AustralianMRA
Major CHANGES COMING TO THIS WEBSITE in March and April 2023.
We are for gender equality of opportunity and even certain equality of outcomes but these are contrary to the objectives of the EXTREME FEMINISTS that want a gynocentric society and special privilege for females.
Newspaper Articles 2010
AMIS (Abused Men In Scotland) Media Release - October, 15, 2010
A new Scottish charity, AMIS, is formally launched today (Friday 15 October 2010) to raise awareness of the number of men in Scotland on the receiving end of domestic abuse and draw attention to the lack of services designed to help them.
AMIS today publishes statistics from the 8 Scottish police forces that show an increase of around 9.4% in the number of incidents that they recorded as domestic abuse or violence with a man as the victim in 2009-10 compared to 2008-9. The statistics also reveal a reduction of 6.1% in the number of incidents recorded with a woman as victim compared to 2008-9.
---
Illawarra Mercury, Australia, by Michele Tydd, December 18, 2010. Section: News, Page: 5
AN Austinmer father says he is angry and bewildered by a judge's comments to brand him a sook for going to police after his former partner assaulted him in front of their eight-year-old son.
Judge Paul Conlon upheld Tanya Austin's appeal over a lower court conviction for the assault and said police should have told Martin Mondzheyovsky to "man up".
"What really concerns me is the way the judge trivialised a clear-cut case of domestic violence and belittled me for reporting the assault," Mr Mondzheyovsky said yesterday.
"I'm a law-abiding citizen and believe in women's rights, but I also believe men are entitled to the same protection when it comes to this sort of thing."
The organisation Dads in Distress (DID) has come out in support of Mr Mondzheyovsky and described Judge Conlon's comments as "appalling".