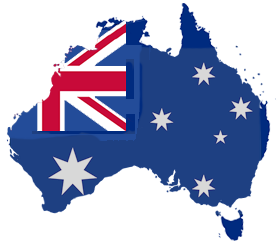 Australian Men's Rights Advocates - AustralianMRA
Major CHANGES COMING TO THIS WEBSITE in March and April 2023.
We are for gender equality of opportunity and even certain equality of outcomes but these are contrary to the objectives of the EXTREME FEMINISTS that want a gynocentric society and special privilege for females.
The Red Pill Documentary that was banned in Australia as HATE
Incredibly bad of the TV show Weekend Sunrise to speak badly about this movie with the director Cassie Jay WHEN THEY HADN'T EVEN SEEN THE DOCUMENTARY AND CAME OUT WITH RIDICULOUS REASONS WHY THEY DIDN'T WATCH IT BEFORE THEY INTERVIEWED HER.

This film contains all sorts of abusive women

Here's the clip from Australia's Sunrise TV show with and . By the way, xxx is the of the White Ribbon Campaign which only recognizes domestic violence committeed by men agaiunst women. They are deniers of female on male assaults. "Big Red" the extreme feminist in the documentary did interviews after .

About the host of this Weekend Sunrise TcV Show - Andrew O'Keefe.

O'Keefe is a past chairman of the White Ribbon Campaign in Australia, an organisation which is concerned only about male on female violence and female victims but not female on male violence.

He was one of the founding members of the White Ribbon Campaign in Australia and has been an ambassador since 2004. As a result of his work with the foundation, O'Keefe was appointed to the inaugural national council for the Prevention of Violence Against Women , which drafted the report Time for Action: Australia's National Plan for Reducing Violence Against Women and their Children on behalf of the federal government.

The government never did a plan to assist male victrims of domestiv cviolence becuase this was just feminist power grabbing and denial of female on male violence.

right up until he was arrested for domestic violence and charged.

An interim apprehended violence order (AVO) was placed on O'Keefe by NSW Police on behalf of his partner in January 2021. In September 2021 O'Keefe was arrested by police on fresh domestic violence related offences, including contravening an apprehended violence order and assault.