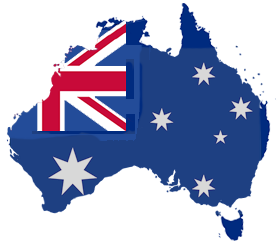 Australian Men's Rights Advocates - AustralianMRA
Major CHANGES COMING TO THIS WEBSITE in March and April 2023.
We are for gender equality of opportunity and even certain equality of outcomes but these are contrary to the objectives of the EXTREME FEMINISTS that want a gynocentric society and special privilege for females.

Margot Robbie Admitted She Snuck In An Unscripted Kiss With Brad Pitt On The "Babylon" Set Because She Thought The "Opportunity Might Never Come Up Again"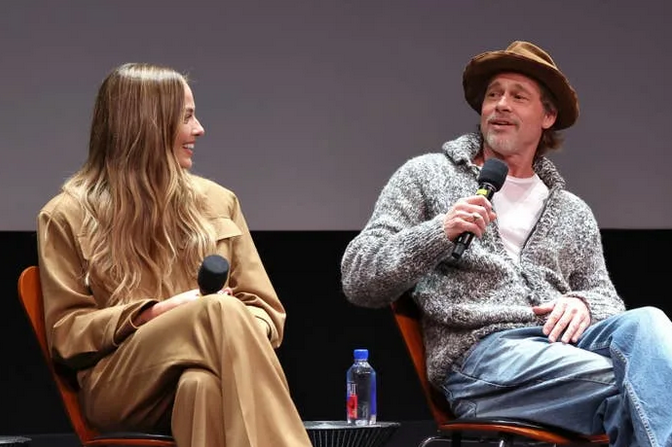 Buzzfeed News, Leyla Mohammed, December 6, 2022
Two months ago, the first trailer for upcoming period comedy-drama Babylon was released — and it quickly garnered tons of hype.
The film, which is set to be released in select theaters on Dec. 23 and elsewhere on Jan. 6, was directed by Damien Chazelle, who also wrote and directed critically acclaimed projects La La Land and Whiplash.
But aside from the film's renowned director and attention-grabbing trailers, the ensemble cast of Babylon has left fans all the more excited for its release, with Brad Pitt, Margot Robbie, Diego Calva, and Tobey Maguire being just a handful of its big names.
In the film, Margot plays aspiring actor Nellie, who recruits Manny, portrayed by Diego, and Jack, played by Brad, to help her find success and stardom in 1920s Hollywood.
Discussing the project during an interview with E! News, Margot shed a little behind-the-scenes light on one of the biggest additions to the movie.
After revealing that she and Brad share a smooch in the film, Margot admitted that the kiss actually "wasn't in the script" at all and was completely improvised by her.
"That wasn't in the script," she said of the kiss. "But I thought, When else am I gonna get the chance to kiss Brad Pitt? I'm just gonna go for it."
And so, Margot took matters into her own hands to ensure that she got her long-awaited kiss with Brad.
In speaking with the director, Margot convinced Damien that her character Nellie kissing Jack would make total sense.
"I said, 'Damien, I think Nellie would just go up and kiss Jack,'" she recalled. "And Damien was like, 'Well, she could — wait, hold on. You just wanna kiss Brad Pitt.' And I was like, 'Oh, so sue me.'"
Paterntiy Fraud
The Sun-Herald
18 November 2007
Men's groups are calling for mandatory paternity testing of all newborns as it emerges a record number of men are finding they are not the fathers of children they believed to be theirs.
Almost a quarter of paternity tests conducted by one of Australia's largest DNA laboratory companies show the man submitting a sample is not the father, compared to an estimated one in 10 "exclusions" 10 years ago.
The number of tests taken in Australia has doubled from 3000 in 2003 to more than 6000 last year.