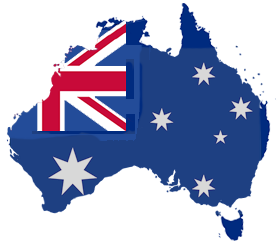 Australian Men's Rights Advocates - AustralianMRA
Major CHANGES COMING TO THIS WEBSITE in March and April 2023.
We are for gender equality of opportunity and even certain equality of outcomes but these are contrary to the objectives of the EXTREME FEMINISTS that want a gynocentric society and special privilege for females.
Seeing both sides of family law
ABC, February 2, 2011, By Madonna King
The law is only one of the pillars of a system that just isn't working.
Laws, by and large, are great levellers: whether your annual salary is $1 million or $30,000, drink driving, assault, murder and a statue book of other crimes are all punishable.
In an irony evident this week, family law was shown to be very different: it's almost impossible to make one law fit all, or to prescribe the same legislative treatment to one family as the next.
And therein lies a serious problem for the Rudd Government with the release of the review into family law changes introduced in 2006.
The review and its recommendations are at least as controversial as the four-year-old law, finding that shared parenting laws had been misinterpreted, and were never meant to give a 50-50 custody split to each parent.
The Rudd Government, in an election year, now has to decide whether to address those recommendations legislatively, and raise the ire of one set of parents, particularly fathers, or let it slide, with the promise of something less than legislation, and increase the frustration of another set of parents, often mothers.
Either way, the Prime Minister and his team will face a sustained lobby effort that began this week, with a campaign by fathers' groups to fight any suggestion shared-care provisions would be wound back.
The problem is that the law is only one of the pillars of a system that just isn't working.
Listen to talkback, and hear the hurt and pain as individual parents tell their story about custody battles, false allegations of violence, real violence that is not acted upon, lengthy delays in hearings, and family wars that know no bounds.
And both sides of this debate have strong ammunition, which is at the crux of the problem now faced by Kevin Rudd.
Take Dionne Fehring as an example. The hurt in her voice is palpable. And she blames the idea of shared parenting for the deaths of her little treasures.
It's been a few years now, but it's so raw, it could have been yesterday that her former partner suffocated her 17-month-old daughter Jessie and baby Patrick, who was only 12 weeks old, with plastic bags, before killing himself.
He had been a violent man for a long time, including during her pregnancy with Patrick, and leaving the house one morning, her husband Jayson Dalton warned her that it was when he returned that she would really pay.
Dionne told me that she knew what that meant. She had long copped beatings until she was black and blue, had been used as a punching bag, and choked at her husband's whim.
She escaped, her husband chasing her in his car. She survived that, broke down, and ended up in hospital suffering a breakdown.
Dalton saw that as an opportunity for revenge, went to court, and was awarded interim custody - despite his abuse history and police knowledge of that.
A few weeks later and released from hospital, Dionne went back to court, where the domestic violence issues were heard more substantially, and she won back custody of her children.
Dalton was to hand them to her two days later. And it was on that day, after researching suicide on the internet, that he stole the futures of his children, broke their mother's heart, and took his own life.
Dionne doesn't try to prosecute a political argument. She just believes that shared parenting can't always work, and the assumption that has existed since the 2006 law changes, that 50:50 custody is a right, needs to be wound back.
Tragically, her story is not an isolated one, and you wonder, after hearing the pain in her voice, how shared parenting, and the assumption of shared custody, can be prescribed in law.
But then, as the Men's Rights Agency which is signalling a massive nationwide campaign if the laws are wound back points out, there are two sides to every argument.
Take the case of the father who came to the organisation seeing custody of his three-year-old son, against his mother's wishes.
She shopped around at doctors, lodging numerous allegations against the father, who persisted in his attempts to be part of his son's life. He just wanted to be there for his son. He wanted to know him; to be part of his life.
Eventually, the father was awarded custody. And the mother, two weeks before handover, killed herself and the child.
That father's distress went on, with the mother having lodged a property settlement claim and her family allegedly trying to blackmail the father into having the child disinterred and reburied with his mother where the father would not know of the grave site.
Fathers' groups say shared parenting, and the crucial shared custody that is offered along with it is paramount to the emotional welfare of our children - and society is demanding fathers spend more time with their children, and then constantly finding ways to stop that.
That's certainly true, and on paper, surely every child should be brought up with the nurturing influences of both their mother and their father.
But family dynamics and the raising of a child is so much more complex than proscribing penalties for speeding or drunk driving or anything else.
How you frame a law that caters for children in homes marred by violence and parents framed by vicious ex-partners will be so much harder.
But with tens of thousands of Australian children in shared-care arrangements, it's not an issue the Rudd Government can fudge.
The review demands widespread public debate, a conversation with parents like those above, and a will to make the family law system function better, no matter what the political consequences might be.
Madonna presents Mornings from 8.30am each weekday on 612 ABC Brisbane and abc.net.au/Brisbane.