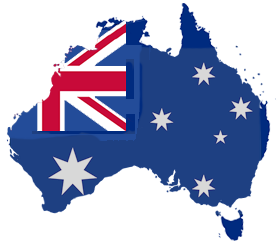 Australian Men's Rights Advocates - AustralianMRA
Men's Rights Groups - Father's Rights Groups in Australia
Extreme Feminist Propaganda
Paper by Miranda Kaye and Julia Tolmie, 1998, feminist lecturers at the Faculty of Law, Sydney University
There is a constant and persistent view pursued by people who are often discontented litigants sometimes obviously dysfunctional, that the court is in some sense designed by anti-family groups to destroy the institution of the family in society... An unfortunate concomitant of this approach is that some people and some politicians with limited knowledge of the issues involved, tend to latch on to such dysfunctional persons for apparent political gain. This has the further unfortunate effect of empowering such persons to feel that their behaviour is not only acceptable but is the subject of sympathy and approval by politicians and government. It is all too often the experience of this court that its most persistent critics have behaved in a way which cannot stand up to public scrutiny, particularly in relation to issues of violence against women and children.
Such persons, who often espouse the rights of fathers, do very little for their cause. There are legitimate matters that can be advanced on their behalf and it is equally as important that the court and those within it do not adopt stereotyped attitudes towards men as well as women.
However, the behaviour and attitude of those who espouse so-called fathers' rights leaves little opportunity for rational discourse.
More..
Extreme Feminists - Hate Heterosexuals
Certain feminist "scholars", such as law professor Catharine McKinnon, equate all sexual intercourse with rape.
Of the 12 recognized categories of feminists, the "Female Supremacists" are by far the most damaging to society.
They inundate our universities with hatred of males and preach that males are inferior people. And you wonder why males don't go to university? If you were black, would you go to a university which teaches "White Supremacy"?
Moms Who Kill
Australian Institute of Criminology statistics show there were 270 child homicide incidents in Australia from July 1989 to June 1999, involving 287 identified offenders and resulting in the deaths of 316 children under 15.
For example, the revised National Homicide Monitoring Program 2006-07 Annual Report states 11 homicides involved a biological mother and 5 involves a biological father.
The Western Australian figures shed light on who is likely to abuse children in families. Mothers are identified as the perpetrator of neglect and abuse in a total of 73% of verified cases.
Biological mothers account for about 35 per cent of all child murders, while biological fathers account for 29 per cent