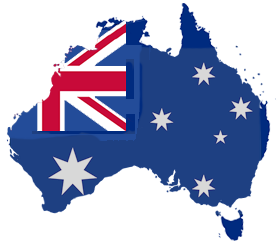 Australian Men's Rights Advocates - AustralianMRA
Sydney fireman John McGirr accuses Virgin of discrimination
The Daily Telegraph, The Herald Sun, by Phil Jacob, August 11th, 2012
VIRGIN Airlines has been accused of treating men like paedophiles, after it made a man swap seats because he was seated next to two minors.
Sydney fireman John McGirr, who wrote an online blog post titled "My Virgin experience as a Paedophile", was on board a flight from Brisbane when he was seated next to two males he estimates were between 8 and 10 years old.
Just before take-off Mr McGirr was approached by a flight attendant, who asked him to move seats because the company's policy states that men cannot sit next to unaccompanied minors.
"She said it was the policy and I said, 'Well, that's pretty sexist and discriminatory. You can't just say because I'm a man I can't sit there,' and she just apologised and said that was the policy," Mr McGirr wrote in a blog online.
"By this stage everyone around me had started looking."
A female passenger was then asked to take Mr McGirr's seat.
"After that I got really embarrassed because she didn't even explain. I just got up and shook my head a little, trying to get some dignity out of the situation," he said.
Virgin defended its policy, yesterday saying Mr McGirr's reaction was typical of the industry.
"In our experience, most guests thoroughly understand that the welfare of the child is our priority," a Virgin spokeswoman told the media.
"Our intention is certainly not to discriminate in any way,'' the airline said in a statement, before stating that it would review its policy.
The decision by Virgin inspired Mr McGirr to pen what appears to be a satirical letter to Virgin, suggesting some amendments to their seating policies:
Amendment 1# Men should only be allowed to sit next to other men.
Because after all the majority of individuals who commit rape are men. Shouldn't we then presume that we are all rapists and can't be trusted to sit next to any female. Actually that discounts male to male rape. Sorry.
Amendment 2# No male should sit next to anyone.
An empty seat will be allocated next to every male at all times to ensure the safety of women and children.
Moms Who Kill
Australian Institute of Criminology statistics show there were 270 child homicide incidents in Australia from July 1989 to June 1999, involving 287 identified offenders and resulting in the deaths of 316 children under 15.
For example, the revised National Homicide Monitoring Program 2006-07 Annual Report states 11 homicides involved a biological mother and 5 involves a biological father.
The Western Australian figures shed light on who is likely to abuse children in families. Mothers are identified as the perpetrator of neglect and abuse in a total of 73% of verified cases.
Biological mothers account for about 35 per cent of all child murders, while biological fathers account for 29 per cent
Domestic Violence - Male Victims
The Attorney-General commissioned a review of the practices, procedures and laws that apply in the federal family law courts in the context of family violence. The Family Courts Violence Review considered whether improvements could be made to ensure that the federal family law courts provide the best possible support to families who have experienced or are at risk of violence.